Surfaces for furniture & Co. are our business.
We manufacture decorative prints on the basis of impregnated special papers for wrapping foils and melamine resin edges to order or we supply them from extensive stock ranges. Real metal foils and PVC foils are also part of the material portfolio. Our plastic films based on PET are new; Brilliant metallic look, chlorine-free, with primer on the back for easy processing. Our profile-related prints (patina, embossing effects, position prints) are unique on the market.
Your benefits at a glance:
Melamine resin edges and sheathing films from stock standard programs mean fast availability without long delivery times.
Precise color adjustment of finish foils and melamine edges to match your template or item number of volume suppliers and decor chip manufacturers. We deliver metameric-free printing in rational lot sizes.
Real metal foils with haptic relief varnishes with simple processing without process changes; no special glue required.
PVC films for 2-D processing. Small quantities with exact color adjustment in decor and uni.
PET-MET plastic film; Brilliant metallic effects, chlorine-free, backside primed.
You should also know that:
Melamine edgebandings in stock from 330 m² cut to your desired width. Exact color adjustment according to template / specification within approx. Two weeks from 1.000 m².
Wrapping foils, PET foils, PVC and real aluminum foils in jumbo rolls width 650 mm. Stock items from 500 m², individual prints from 1.000 m².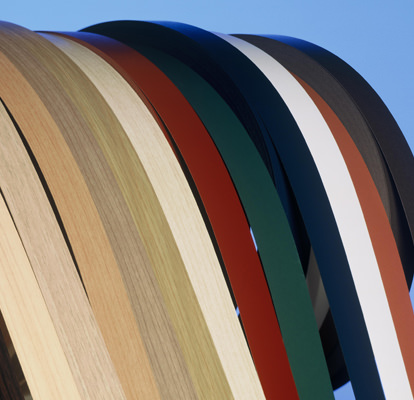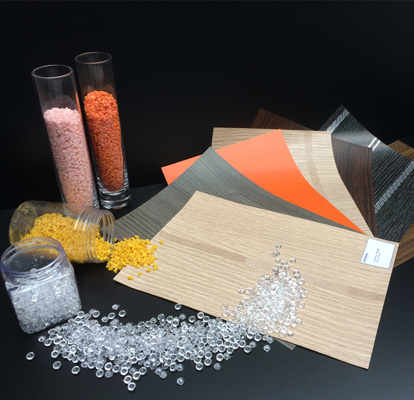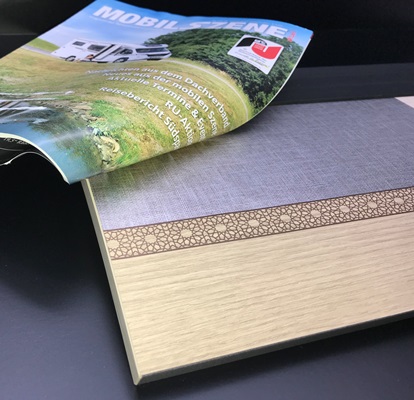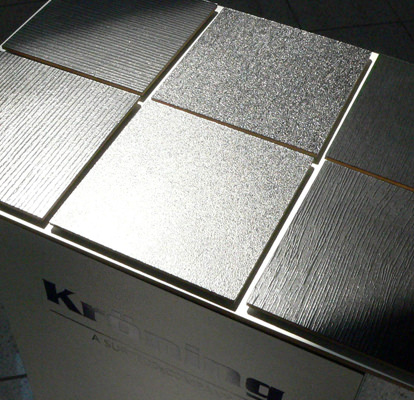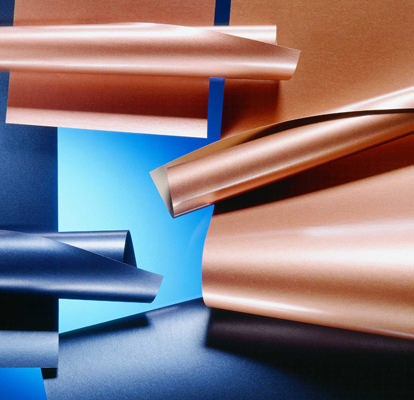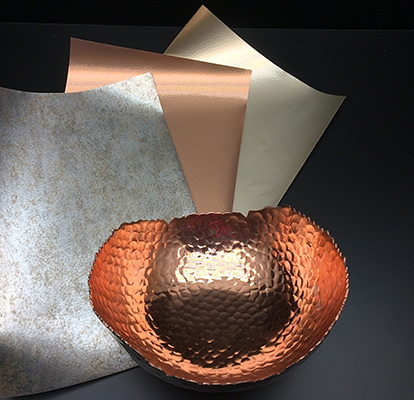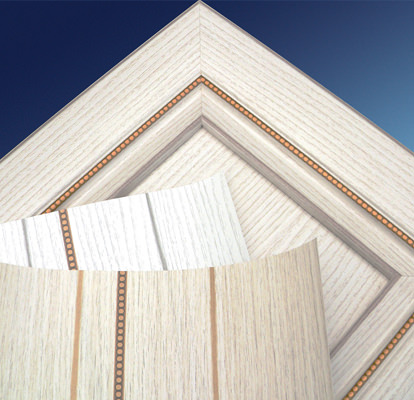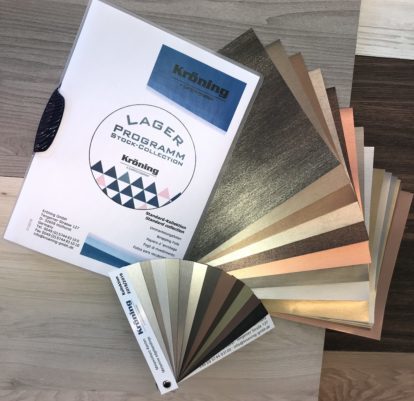 Application areas / application
edge processing
Melamine edges offer the furniture industry a rational solution for sealing narrow areas. Color-free and metamerism-free, as well as haptically matched to the plate decor. Ideal for straight edging, soft edges with different radii or rebate applications in the door industry.
profile wrapping
Kröning supplies foils for the sheathing of profiles in various materials; PVC - for particularly heavy-duty applications in the kitchen, bathroom or skirting boards. Real metal - The feel of cool aluminum and the look of precious metals give profiles a valuable look. Impregnated special papers - the all-rounder among the sheathing materials.
skirting
End strips as skirting board for kitchen furniture, skirting boards for laminate and PV flooring, finishing profiles by Podensten in store and interior design. Decorative films from Kröning to Real-metal, PVC and finish foils Here are the ideal surfaces.
door industry
Melamine edges in soft or Falzimprägnierung are the classics on the narrow sides of the door leaves. Real metal foils As a design element for the door frame, as well as foiled decorative profiles for glass fillings, Kröning products have a durable and robust surface.
panels
Manufacturers of wall and ceiling panels appreciate the variety and creative possibilities of our surfaces. Real-metal films in gold, copper or brushed steel look we find in premium segments. Haptic paint surfaces with relief and wood pores underline the visual reproduction. position Prints and Patina effects open completely new design variants.
Picture and mirror frames
Solid colors with wiping effect or wood pores are evergreens in the frame assortments. Here we offer a large color range of elaborate decors. Kröning Real metal foils open up more valuable segments to the frame producer with the same, efficient foil processing. Stock programs meet the demand for small units of measure. position Prints and Patina effects are the inexpensive alternative to artisanal design.
Slats, bedsprings
Rotary cut veneers in fiber - parallel layers become with ours Finish films coated. Real metal foils are used in motorized slatted frames to support the high-quality, technical character of the products.
Shop and interior design, exhibition construction
In cooperation with confectioners, design possibilities with plate products and profiles in Real-metal foils Surfaces. Gold, copper, stainless steel, etc. can be implemented object-related with crowning-coated wood-based materials. paintable Multi-layer melamine edges offer an excellent technical solution for individually painted surfaces.
Caravan & shipbuilding
The customers are focussing on the doors of the storage cupboards in the living area of ​​Caravan & Co. The design usually consists of several elements; Wood decor, frieze and metal inlay. With position Print Kröning delivers these different decorative elements seamlessly on a foil. Optimally matched to the dimensions of the elements to be coated. Melamine edges form the ideal complement to our surface films.
Re-sellers
About our bearing Collections of Melamine edges and wrapping foils We offer dealers a wide range of decorations. Duplicates, reverse melt adhesive coatings, custom width cuts are other services. Attractive pricing and delivery conditions make us your A-supplier.
Construction industry
PVC films for the sheathing of window sills for interiors is one of many applications. Architects appreciate our small quantity concept "Holi Collektion". Individual color setting according to PAL, Pantone, NCS, HCS, etc. from a quantity of 330 m².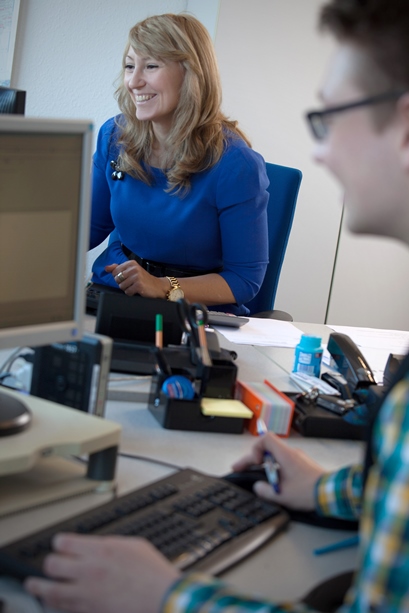 MORE QUESTIONS?
Get in touch - we are here for you!
Just call under the + 49 57 44 / 9 31 00 an
or send an e-mail info@kroening-gmbh.de
We look forward to seeing you!
Your Kröning team